The word is spreading and that word is Webcast!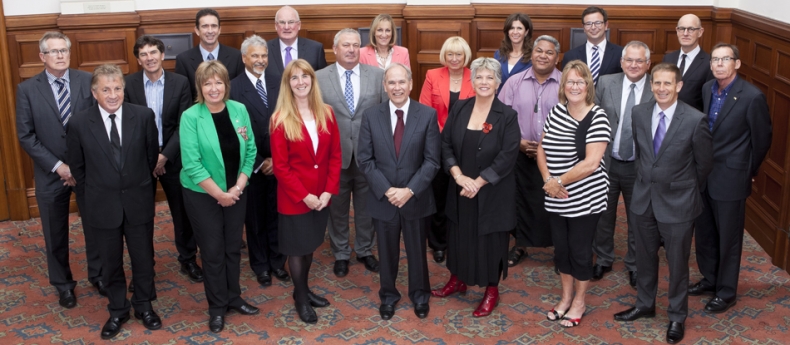 We're thrilled to announce that Tandem Studios will be providing live webcasting and a video archive of Auckland Council meetings from 5 February.

This adds the Auckland Council to a growing list of central and local government authorities for whom we're providing a similar webcasting service. The word is spreading!

Tandem now provides such services for the House of Representatives aka Parliament (via www.inthehouse.co.nz), for Christchurch, Wellington and Auckland Councils, the Taupo District Council and the Hawke's Bay Regional Council.

LaBon™ (Living and Breathing Online Newsletter)
But how do we do it you ask?

We came up with our very own solution several years ago. It's called LaBon™ (Living and Breathing Online Newsletter). We use LaBon™ websites to create online video archives that viewers can access on any screen.

The aim of LaBon™ is to make it easy for people to find, view and share content. We've found that it's a fantastic content platform that solves the issue of how to search through a large amount of video content and easily locate just the clip you're looking for.

We've earned our stripes

Our proposal was successful after a rigorous selection process to deliver the webcasting and online archive service for Auckland Council. We believe it's because of the depth of experience that we have in this area. We believe that Auckland ratepayers will get a lot of benefits from this new resource.

Providing webcasting, live streaming and online video archives for local authorities, courts and businesses, including for events such as AGMs, is something that is becoming increasingly common around New Zealand.

Communities want and expect open access to the democratic process via a medium and at a time that suits them. Webcasting and online video archives of recorded content are cost-effective ways of meeting those expectations.

Tandem Studios provided the live video streaming and an online video archive for the entire proceedings of the Canterbury Earthquakes Royal Commission - the largest live online streaming project ever undertaken in New Zealand - and provided a similar service for the Coronial inquest into the deaths at the CTV building.

In addition, Tandem Studios has provided an online video archive for the House of Representatives via www.inthehouse.co.nz for over five years. To date, more than 25,000 videos have been archived in the www.inthehouse.co.nz library, which have attracted close to four million views.
Mayor Len Brown explaining the reasons behind the Auckland Council's decision to begin webcasting
Check out the Auckland Council's webcast and video archive. Content will be there from 5 February.
Click here to read more on Tandem Livestream and Webcast services and here to read our blog on local government and live streaming meetings.
Click here to read about Tandem in the news for our new live stream for Auckland Council.
Click here to view the Auckland Council Press Release on SCOOP.
Click here for News on NZ Herald.
Click here to read the write up on ComputerWorld.
Click here to read a write up on Radio New Zealand News.